This sketch post features real estate marketing ideas and tips for your inspiration. There are also more in-depth Real Estate Marketing Guide as well as smaller content pieces: Real estate marketing tools, Real estate video marketing & real estate marketing agency.
The ideas that underlie low-budget marketing (also known as partisan or guerrilla marketing) are not new at all: do not sell the old horse, smile to your customers and give some free candy to their children.
To attract customers, you will not only have to get the right product (quality service) and get used to talking, gain reliable partners and use a resource of your brain — wits and imagination. So if you are a fan of your business and know your weak points and competitive advantages, take risks, experiment, and you'll have a chance.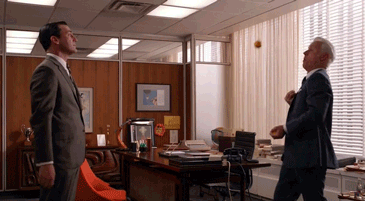 Make them buy your ad first
The low-budget marketing system splits into four stages.
Attracting new customers and informing people about the service or product provided.

Work with attracted customers by phone and set preliminary agreements.

Direct sales of the service in such a way that the client has a need and desire to return.

Work with regular customers and prolonged contracts.
At each of these stages, the company (or agent) has the opportunity to stand out, express itself and attract the attention of a potential client. But think about it properly. Take a real estate agency, for example. Where does it usually get customers? The answer is obvious: from media advertising, street ads and word of mouth.
Firstly, remember, advertising has to be changed periodically and refreshed. Also, do not be afraid to experiment with it. Low-budget marketing implies more or less shocking forms of advertising, provocative, or at least motivational.
For example:
"Buy an apartment, get a free baseball cap!". That's is going to be as memorable, as it is ridiculous.

Street banner ad: "Bearer of this banner gets a discount."

A smartphone retailer once offered a free mobile phone to those who will undress at the store.
I would suggest to realtors several options for a great promo:
Buy apartments! Free*! With the small text below, that clarifies: *opportunity to live in a decent environment;

Apartments for free! And small letters on the bottom read "or those, who bring us, ten buyers." It's going to be economically viable for you at the end.

Adjust to social events. "Want to live near the place where all the marches and meetings happen? We neither…";

Use gloss magazines to place an ad that looks odd. Newspaper print style, instead of a glossy designed promo.;

Aggressive advertisement: put a street banner somewhere in the wrong, ugly neighborhood. Make it say something like: "Do you want to leave this mess? It's about time…".
On the fence of the building site make a graffiti depicting people with suitcases, children and luggage climb over the wall. Or a rally with posters "I want to live here." Or something else motivating.
Besides, realtors do not have to wait until potential customers come to them, seeing their ads in the newspaper. It is possible and necessary to use trust marketing techniques – work with the base of existing contacts, ring it up, find out the needs, inform, remind yourself of useful newsletters and in other ways. Just do not overdo it – and then the reputational harm will be more than okay!
What should you do with trust?
All of the above techniques can be effective in making the first impression. A potential client remembers about your company. But the client still has to get to the moment of choice. At what point does a person choose not an apartment, but a real estate agency? For example, if they already have an apartment, but they need to rent or sell it. So it is crucial which company to choose. It is unlikely to select a company remembered for an outrageous PR action (duh). People will turn to the company that is known for the quality of services. How can you position yourself in this capacity:
Word of mouth. It is vital that your former and current clients speak about you. Reviews, their communication with friends and colleagues, their posts on social networks — all this can become your potential advertising medium. A satisfied client has the potential to lead up to a dozen new ones.;

Willingness to advise and provide information to the client. It is crucial that all lawyers and realtors working in the company are competent and friendly not only to clients but also to people who they consult;

Regular publication in magazines and working with journalists, blogging or video blogging;

Participation in seminars and conferences (speeches, master classes for potential clients, etc.);

A competent and informative website with useful articles;

Partnerships with banks (mortgage loans, etc.);
A working system and qualified specialists who can help optimize the paperwork for the client;
Willingness to assist in a variety of cases: from payment issues to schedules, discounts, and bonuses;
A convenient and broad base of offers for clients;
Additional services: moving home assistance (trucks, freight handlers, etc.), searching buyer for clients who sell, or tenants for those who rent out, etc.
Of course, this is not a complete list of what the company can impress the customer. But this is an absolute minimum check-list, with which you could start a match if you want to increase your company's profits.
A spoon is dear when lunch time is near
You need to think about at what point the clients need the service. Cafes are located in shopping centers, counting on shoppers who got hungry during shopping. So where's your place to remind them about your service?
Options:
Stickers and leaflets in mailboxes;

Banners on the windows and balconies of your building;

Stickers on employees' cars;

Place information in the offices of your partners and involve their couriers, if there are any;

Make sure that your contacts visible in crowded places where people spend a lot of time and think about their plans. Lifts, bus stops, cafes, parking lots, traffic lights, construction site fences;

Magnetic board on the fridge, a magnet holder for photos, notebooks, etc. The more of your branded items your potential customers have, the higher the chance they will remember your phone when the time comes.
To sum it up on real estate marketing ideas
Real estate marketing ideas & tips to be expanded in February 2019 with a huge (probably the biggest) listicle of single ideas.