Web development solutions
Custom ecommerce development for complex projects (mostly PHP, Python & Vue.js), Wordpress & Tilda mix for less demanding objectives.
You name it, we execute it.

Why choose GRIN tech? The ultimate metric for our work is revenue and ROI, that is why we handle full cycle: design, development and marketing.

Boutique agency approach also means well thought-out, crafty projects.
web dev
Business and marketing oriented development
1Awareness & interest

Clients, customers, partners, employees

2Sales

Goods, services, products
We as a GRIN tech team mainly focus on ecommerce and startup-like services. We also work on some inhouse projects because they grow in something big sometimes and it's just fun to do them.

We basically have a what is called full stack expertise - backend and frontend development engineers. But what I am particularly proud of is that we also proficient with tools like Wordpress & Tilda, because many projects just do not need complex tech stack in the early stages, especially if it is about idea validation.

For example, a functional online store for a few products can be launched in 1 day. Add few days on designer work and here you are - newly born ecommerce ready to sell.

We did a project like that with a fashion online store. Complete website set up took just few days and while client created product cards we finished design and launched AdWords campaign.

Of course it's not always as simple as that, especially if you are going after organic traffic from Google. So a guy came to me and said that he has an awesome logistics scheme for sporting goods. We just need to parse supplier's website with over 5 000 items (twice a day to keep info updated) and make a complete online store on top of this database.

I also want to explain this vague 'startup-like services' thing. Its either some stand alone project or some internal services. Examples would help us here:

For example, we developed a web based app (website) for learning languages with flashcards but fancy and super easy. It's called Avokado. There is a link in footer in case you wanna see it. So its a stand alone thing
My most favourite example of creating internal services is Customer Relationship Management system (CRMs) built specifically for your business. Because, there are so many details in implementing a good CRM - it should take into account your processes and software already in use. So from my experience most of the times its easier to build your own.
I also love making a point of how coding is a huge advantage in marketing - widget seo, various micro-sites etc. But each of these topics deserve its own video

So, what I am trying to tell you, is that

we are good at using awesome tools to solve your problem and achieve your goals
We are full cycle studio and because of it always have a bigger picture in mind other than "yes, sir! We can build it"
We provide solutions instead of services, because you do not need online store as such, you need sales made online

At this point I should deliver a good Call To Action. Here it is - if you have some project in mind or some specific task to solve - just hit the chat on your bottom right and lets talk over it. Partners for life at best, free brainstorming and consultancy at worst.

What do you think?
Generally, we work across 2 verticals
Extra solutions
Team
outstaffing \ outsourcing
-25%
on all
services
We
dream about taking up fashion ecommerce so if you have one in mind tell us
solution
centric
Awesome tools to ship
our solutions to production
Tilda
Beautiful landing pages & test online stores
Wordpress
For niche online shops with few hundred SKUs & promo-sites.
We love Wordpress and recently shipped two plugins into open beta for commercial sale.
1.2.1 King The Monk - wordpress plugin to virally grow your email list
1.2.2 Plain conversions - wordpress plugin to convert your visitors
Custom
development
PHP & Python programming languages, Vue.js for awesome front-end
Workflow
1. Research

We will ask you a lot of questions about your business, will dig into existing data and mine new one.

2. Project structure & outline

At this point based on our research findings we will diliver website structure & first draft of content, key Call To Actions (CTA),

and budget & timeframe breakdown

3. Prototype

Now we bring design team on board to do those famous

UX & UI

Deliverables: wireframes of core pages and first design concepts with colors & graphics.

4. Coding

As soon as we get a green line on design concept we bring frontend and backend guys on board to start building the thing.

Some say you have to do design, frontend and programming one by one, but GRIN tech loves SCRUM & has extremely talanted project managers.

5. Content

We believe content is a cornerstone of modern projects.

Can take yours, but most clients let us do it - from texts to videos.

6. Ongoing support

Only pay once. Bugs and rare use cases on us.
Even more
reasons to
give us a try
Boutique agency approach
Hand picked projects. Good vibes. Enough time to truly hear our clients.
1
Full-stack
Backend & frontend engineers at your services. Lead by talented project managers.
2
Transparent budgeting & deliverables
Budgeting is agreed and explained beforehand. Key Performance Metrics defined with you.
3
Solutions instead of services
Love this catchy phrase. It is also quite self explanatory.
4

Research, planning & prototyping
Deliverable: functional specification.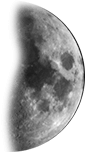 Roadmap & budget breakdown
Transparent pricing. Strategy proposal for 6 month ahead.

Execution
Deliverable: project shipped to production. Pixel perfect front-end, bullet-proof back-end.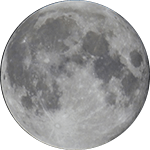 Ongoing support
Only pay once. Bugs and rare cases at our expense.