Let us build a custom CRM for your business
Custom CRM development might sound like a huge investment but in many cases it is easier & cheaper than adaptation of existing market solutions.
Key benefits of custom CRM:
Tailored for your business processes (e.g., sales funnel steps)
Not as expensive as you might think (ask us for a custom quote)
Extremely versatile solution (is there such feature? VS let's build this feature)
Common integrations:

Email provider (e.g., MailChimp & Mandrill, Drip)
SMS provider (depends on your location)
Cloud (virtual) phone system
Lead sources – in most cases it is a website with various lead generation tools.

Tech stack: we mostly work with PHP (Laravel) & Python with Vue.js on top
Here is a screenshot of a Custom CRM we built for one e-commerce site. Cut a budget on design, planning & front end took us around 15 hours, coding – 40 hours.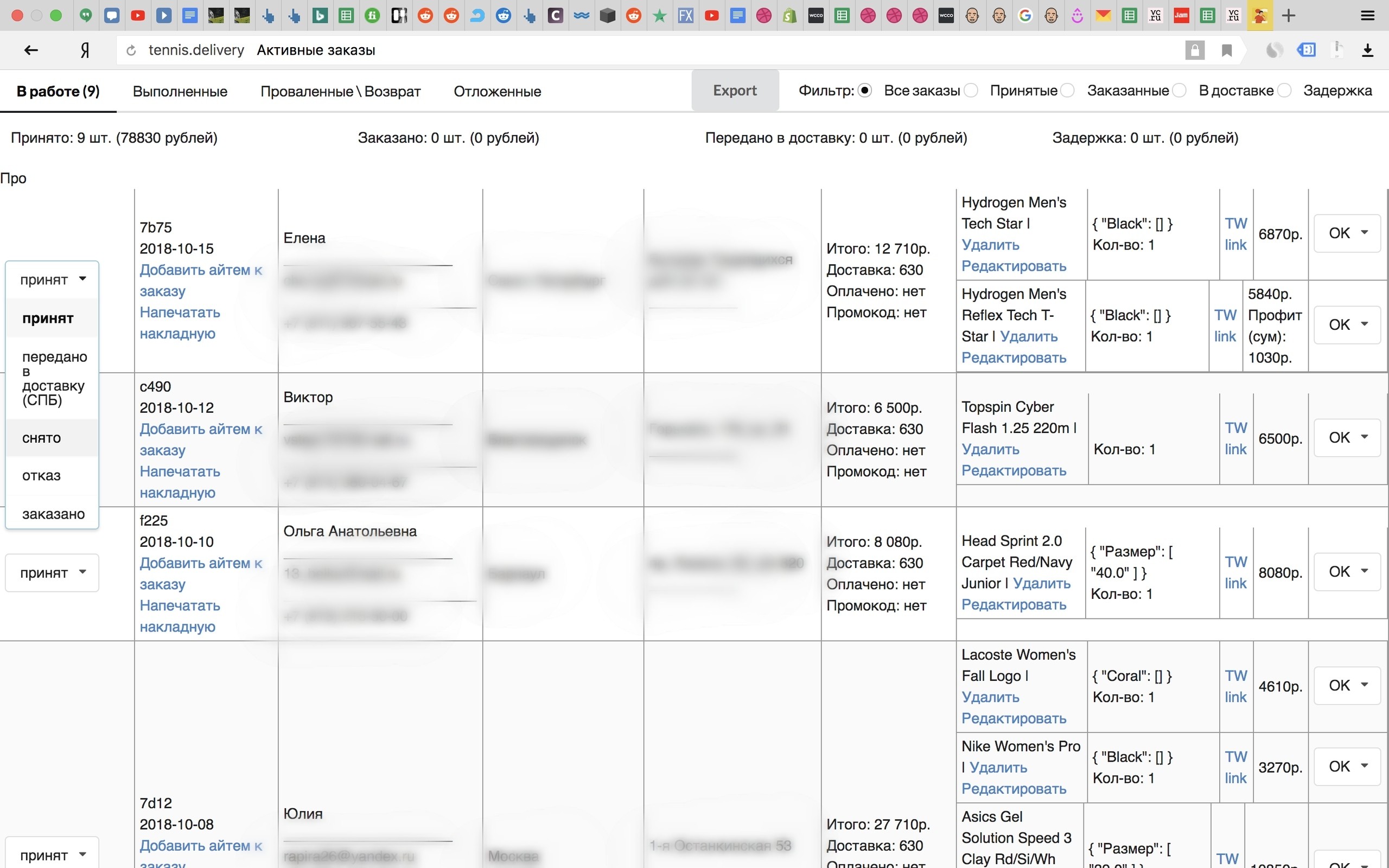 GRIN tech's process of building a custom CRM for you:
Initial interview to

verify a need for custom CRM
compile a requirements list

Proposed system outline & custom quote

NOTE: to this point, you do not make any payment commitment but receive a structured brief you can use to get quotes from other agencies and freelancers

If you are satisfied with outline, budget & timeframe, we hit the road of building the system
Note, that ideally making the first version of a Custom CRM is just the first step. Right after there should be feedback from its users to improve their experience AND some KPIs introduction for continuous improvement (e.g., reduce missed calls rate, a grading system for operators to track their performance, etc.) So after the initial release, we pitch our clients with a SCRUM development contract for ongoing improvement & support.
If you have some project in mind or some specific task to solve – just hit the chat on your bottom right and let's talk over it — partners for life at best, free brainstorming and consultancy at worst.
What do you think?
Dmitrii, the guy who will execute your project