Web scraping services for business – basics, tools & 3500+ words case study
This articles is discussing web scraping services from business (entrepreneur wise) prospective, not "how to code" the thing and is part of Engagement based dialog via email featuring tools for business.
How it works in nutshell
Script scans website
collects desired data
and put everything in database of some sort (CSV, SQL etc)
Sometimes it also requires a further work of human operator
I'd also say that web scraping is just a part of the process of data enrichment. Something like
Collect
Process
Use
Case studies
Global parts zone
Head of Globalpartszone.com tells how the company reached a $1 million turnover. All with just two programmers, courier, prepaid orders and no warehouse.
Tennis shop we used to run
A guy came to me and said that he has an awesome logistics scheme for sporting goods. We just need to parse supplier's website with over 5 000 items across 7 major categories (twice a day to keep info updated) and make a complete online store on top of this database.
Web scraping tools
Basically, it is some sort of a script coding. For example, once I had to collect a database of local businesses. I found a decent directory (similar to Yelp) and asked a developer to collect phone number, name and website link for every business listed. From there we took on evaluating each business manually and feeding these data to call center on outsource.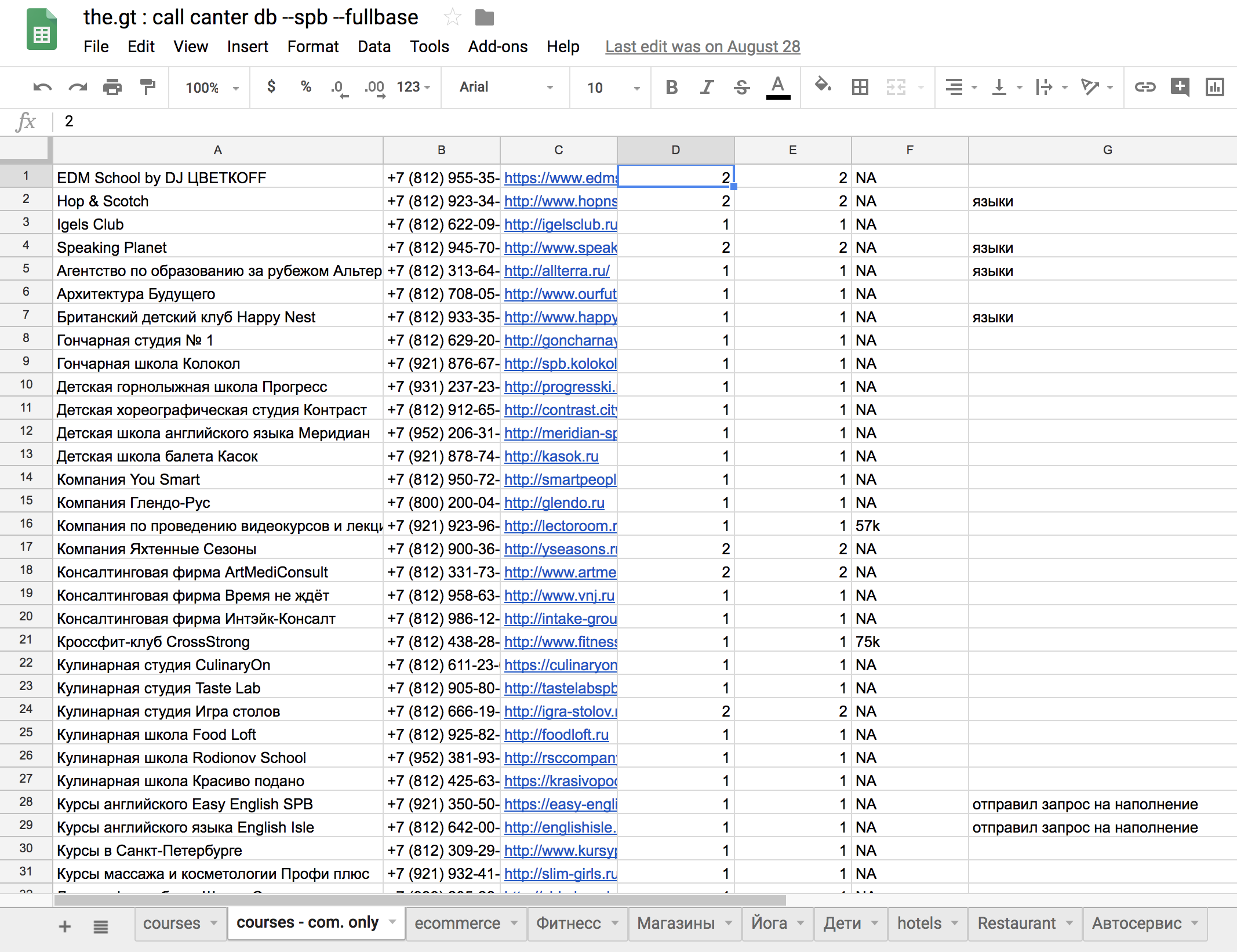 Coding
Unless you are tech-skilled entrepreneur I wouldn't code scrapers myself. So, options are
freelance (Upwork will solve the thing for sure)
dev studio (like GRIN tech, duh!)
Cloud based SaaS. There are some for sure, but I never tested one coz their pricing is outrageous.
Not-coding : )
Web scraping as a way of data extraction can be achieved via indirect tools, meaning that the fact of getting some information in bulk also qualifies for web scrapping. For example:
Ahrefs. Helps with SEO related questions.

Use case from my experience – I exported full list of pages of 6 competing websites in Russian (about 40 000 rows) – and use them as source of content ideas for WCCO Blog in English.

Lead IQ – tool to lookup for direct contact details on LinkedIn. In nutshell you search for companies – open their profile and look up for a desired position (e.g. C-level executives)
To sum it up on web scraping
In modern world ability to collect, process and utilise data for business is vital. The bigger your company is the bigger is benefits.
If you are signed up for Engagement based dialog via email featuring tools for business – think of some information that could help your business in bulk – I'd pitch you few ways to get it.