Web development solutions
Custom ecommerce development for complex projects (mostly PHP, Python & Vue.js), Wordpress & Tilda mix for less demanding objectives.
You name it, we execute it.

Why choose GRIN tech? The ultimate metric for our work is revenue and ROI, that is why we handle full cycle: design, development and marketing.

Boutique agency approach also means well thought-out, crafty projects.
web dev
Business and marketing oriented development
1Awareness & interest

Clients, customers, partners, employees

2Sales

Goods, services, products
Generally, we work across 2 verticals
Extra solutions
Team
outstaffing \ outsourcing
-25%
on all
services
We
dream about taking up fashion ecommerce so if you have one in mind tell us
solution
centric
Awesome tools to ship
our solutions to production
Tilda
Beautiful landing pages & test online stores
Wordpress
For niche online shops with few hundred SKUs & promo-sites.
We love Wordpress and recently shipped two plugins into open beta for commercial sale.
1.2.1 King The Monk - wordpress plugin to virally grow your email list
1.2.2 Plain conversions - wordpress plugin to convert your visitors
Custom
development
PHP & Python programming languages, Vue.js for awesome front-end
Workflow
1. Research

We will ask you a lot of questions about your business, will dig into existing data and mine new one.

2. Project structure & outline

At this point based on our research findings we will diliver website structure & first draft of content, key Call To Actions (CTA),

and budget & timeframe breakdown

3. Prototype

Now we bring design team on board to do those famous

UX & UI

Deliverables: wireframes of core pages and first design concepts with colors & graphics.

4. Coding

As soon as we get a green line on design concept we bring frontend and backend guys on board to start building the thing.

Some say you have to do design, frontend and programming one by one, but GRIN tech loves SCRUM & has extremely talanted project managers.

5. Content

We believe content is a cornerstone of modern projects.

Can take yours, but most clients let us do it - from texts to videos.

6. Ongoing support

Only pay once. Bugs and rare use cases on us.
Even more
reasons to
give us a try
Boutique agency approach
Hand picked projects. Good vibes. Enough time to truly hear our clients.
1
Full-stack
Backend & frontend engineers at your services. Lead by talented project managers.
2
Transparent budgeting & deliverables
Budgeting is agreed and explained beforehand. Key Performance Metrics defined with you.
3
Solutions instead of services
Love this catchy phrase. It is also quite self explanatory.
4

Research, planning & prototyping
Deliverable: functional specification.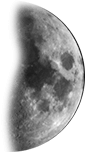 Roadmap & budget breakdown
Transparent pricing. Strategy proposal for 6 month ahead.

Execution
Deliverable: project shipped to production. Pixel perfect front-end, bullet-proof back-end.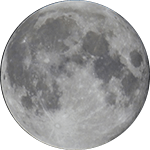 Ongoing support
Only pay once. Bugs and rare cases at our expense.