Ecommerce development solutions
Custom ecommerce development for huge complex stores, Wordpress based solutions for medium-sized businesses or simple single page store on Tilda. You name it, we execute it.

Why choose GRIN tech? We focus on ecommerce and think sales. That is why the ultimate metric for our work is revenue and ROI, that is why we handle full cycle: design, development and marketing. Also, boutique agency approach means well thought-out, crafty projects.
Solutions
ga
Small business
via
Tilda landing page
Hypothesis testing with up to 10 products
lle
Medium business
via
Wordpress mix
Family owned business with up to 100 products
ry
Large business
via
Custom development
Sombra Corp. style with product base over 100 positions
Extra services:

Data mining and enrichment
We highly recommend to do niche research before anything else.
Either by your own means, or via GRIN tech market research solution.
Custo
mer
case
Customer
Valentine's primary business is logistics. Once he had an idea on organising a backoffice and inventory management.
1
Rapid prototyping
So just 3 months time GRIN tech prototyped for him an online tennis store, the biggest in Russia.
2
Feedback & data mining
We parsed competitors' pricing to maximise revenue and see whether we are up to the market. Positive marketing ROI since first month.
3
SEO
Our initial proposal for UX and website structure was accepted and paid off. The second month due to site functionality and data enrichment 80% of site pages were listed on Google.
4
Profit driven marketing
Overall project ROI the 3rd month was 27%. Organic traffic accounted for 25% of sales. Paid marketing was 446% ROI the 3rd month.
5
Custom CRM
To cut initial costs all orders were handled in Google sheet. Later on we made a custom CRM: SMS\email notifications on status updates, analytics etc.
6
Email marketing automation
We automated part of email marketing via synchronisation with Mailchimp and started sending transactional emails via Mandrill.
7

Research, planning & prototyping
Deliverable: functional specification.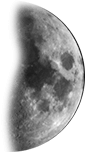 Roadmap & budget breakdown
Transparent pricing. Strategy proposal for 6 month ahead.

Execution
Deliverable: project shipped to production. Pixel perfect front-end, bullet-proof back-end.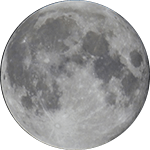 Ongoing support
Only pay once. Bugs and rare cases at our expense.