Ecommerce development solutions
Custom e-commerce development for huge complex stores, Wordpress based solutions for medium-sized businesses or simple single page store on Tilda. You name it; we execute it.

Why choose GRIN tech? We focus on e-commerce and think sales. That is why the ultimate metric for our work is revenue and ROI, that is why we handle full cycle: design, development, and marketing. Also, the boutique agency approach means well thought-out, crafty projects.
When I just created GRIN tech studio I thought it would be cool to pick a niche. Yes, eventually we shifted from e-commerce only to building standalone and internal services, but there are few reasons why I chose online stores at first:

Extremely short feedback cycles
People doing ecommerce are quite straightforward folks with a goal to earn money, increase revenue and Return on Investment. In this sense it very easy to work with them.

Let's talk about you tho. There are few reasons why my team and I is a good fit for your project:

1. We have a diverse toolset to choose from, because of it for each project we can choose the right tool in terms of time, money and features needed

Tilda for small shops, up to 10 products. Main advantage is Extremely fast delivery time. Main disadvantage is lack of Content (Product) Management System, so it is not a right solution for medium-sized or often updated inventory
So if you have let's say 100 items and noticeable turnover but no need for special features - Wordpress is your go-to option.
And of course we do custom coding is for huge inventories and custom features. PHP \ Python are our favourites.

To give you an example of when custom coding is needed: a guy came to me and said that he has an awesome logistics scheme for sporting goods. We just need to parse the supplier's website with over 5 000 items (twice a day to keep info updated) and make a complete online store on top of this database.

2. Did I mention GRIN tech is a full cycle production studio? I always like 'we do design, development, and marketing so coz of it we have a bigger picture and all that.' Might sound vague, but here are bold examples:

We do Search Engine Optimisation, so when planning your online store we incorporate SEO friendly features from the very beginning. We have a blog post of 5 000 words talking about that, duh
As some of us are marketers obsessed with numbers and unit economy we understand and advocate for building things in iterations, step by step. Such approach allows validating ideas and adjust development strategy based on feedback received
Or we won't invoice you for SEO services before we see an opportunity for YOU to earn money on it

At this point I should deliver a good Call To Action. Here it is - if you have some project in mind or some specific task to solve - just hit the chat on your bottom right and let's talk over it. Partners for life at best, free brainstorming and consultancy at worst.

What do you think?
Solutions
ga
Small business
via
Tilda landing page
Hypothesis testing with up to 10 products
lle
Medium business
via
Wordpress mix
Family owned business with up to 100 products
ry
Large business
via
Custom development
Sombra Corp. style with product base over 100 positions
Extra services:

Data mining and enrichment
We highly recommend to do niche research before anything else.
Either by your own means, or via GRIN tech market research solution.
Custo
mer
case
Customer
Valentine's primary business is logistics. Once he had an idea on organizing a back-office and inventory management. The only thing left was for sales to kick in.
1
Rapid prototyping
So in just 3 months time GRIN tech prototyped an online store for him.
2
Feedback & data mining
We parsed competitors' pricing to maximise revenue and see whether we are up to the market. Positive marketing ROI since first month.
3
SEO
Our initial proposal for UX and website structure was accepted and paid off. The second month due to site functionality and data enrichment 80% of site pages were listed on Google and generating first sales
4
Custom CRM
To cut initial costs all orders were handled in Google sheet. Later on we made a custom CRM: SMS\email notifications on status updates, analytics etc.
5
Some thoughts on coding we published

Research, planning & prototyping
Deliverable: functional specification.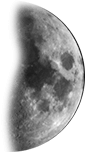 Roadmap & budget breakdown
Transparent pricing. Strategy proposal for 6 month ahead.

Execution
Deliverable: project shipped to production. Pixel perfect front-end, bullet-proof back-end.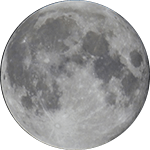 Ongoing support
Only pay once. Bugs and rare cases at our expense.