Some ideas on small business marketing below might be obvious, especially if you are in the business for some time already. Just skip those sections, get lost in rabbit holes and take notes as any new thoughts are coming your way.
Note, that we have different pillar articles for startups, online stores, and 'big' b2b. Also, we scheduled more industry-specific articles, some of them already published: dental marketing, restaurant marketing.
Who is your buyer?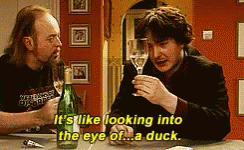 First of all, you need to decide what's your clientele: are you in the B2B (business to business) or B2C (business to customers) sector? You may be working with various customers. For example, education and training centers are in demand by students, freelancers, and business representatives whose employees need training. So you get a mix of B2B and B2C here.
As a rule of thumb, B2C is a sector of fast sales, when a user needs a product or a solution. In the B2B everything is a little different. You are dealing with a company, and additional questions about product uniqueness, company reliability, quality and customer service will arise.
Here is a place to get you started.
Uniqueness and competitor analysis
In nutshell competitors research is conducted to:
Define the bottom line of consumers expectations

Find possible differentiation points

Figure out what channels are working for them now
To understand which advertising activities to bet on, you need to conduct a detailed analysis of competitors. You will be able to figure out:
What advertising tools do your competitors bid on

What advertising channels work for everyone

How did they manage to achieve results and what online advertising channels work for them
Analyzing competitors, you can determine the minimum pool of advertising activities that are worth trying. Plus, you will understand what advertising channels competitors do not use. That may be due to inefficiency or the fact that competitors have not yet started to allocate marketing budgets for new tools. That often happens because large companies are not very lean.
Channels in general
B2B (business to business)
Content marketing & SEO

Paid ads (e.g., Google Adwords)
Cold emails & calls

Email marketing;

Social Media activities;

Exhibitions;

Telemarketing;

Direct mailing;

Traditional advertising (outdoor advertising, radio, television).
B2C (business to consumer)
Top-3 for me are:
Hyperlocal targeting (i.e. "show this ad to people within 2km around my place")

Local SEO (i.e., rank for "New-York dentist" in Google)

Contextual advertising (i.e., show ads for keywords like "New-York dentist" in Google)
Other channels are:
SMM (advertising in social networks);

Email marketing;

Traditional advertising (outdoor advertising, radio, television);

Direct mailing;

Telemarketing;
Best practices for small business marketing
1. Eliminate "branded" advertising
You are not Coca-Cola, not Unilever, not HP and not BMW. So why copy these market titans behavior? No one is interested in your logos and half-page advertising slogans. It won't sell. The name of your company taking half of the screen in TV advertising also does not increase sales. Remove it.
In small and medium businesses, the desire to cover as much ground as possible and copy the giants is too expensive. You do not have eight-digit advertising budgets; you do not have that massive margin of safety that these companies have. And most importantly you have no right to make mistakes; it can cost you business. Then what kind of advertising to use?
2. Base your advertising on direct response marketing
The response you get through each channel of delivery of your ad to the target market should be measurable. The secret to marketing success is measurement and control. You need to know what is the ROI (return on investments) for each message.
If you invest a dollar and extract ten, this advertisement works. If you spend ten dollars and obtain two dollars, this ad should be removed from your marketing arsenal. The huge mistake of many companies is that they don't even know what kind of ads they use at the moment. Only use profitable ones.
3. One message — one idea
Do not try to cram more than one idea into your ad unit! Formulate one catchy marketing message for your target audience and try to convey it as succinctly as possible. Trying to kill two birds with one stone is not worth it. You will only lose money and ad-efficiency.
But do not confuse a message and advertising campaign which usually consists of multiple touches, i.e. potential client should interact with few times to make a decision. More on it in Marketing funnel guide (how to build rad & efficient sales pipeline)
4. If your market is everyone, then your market is nobody
Don't try to sell to everyone. The more extensive the network, the larger the holes in it. Instead, clearly define who your target audience is and focus your marketing efforts on it. The narrower the niche, the easier it is for your potential buyer to identify themselves as the right recipient of your marketing message: "Oh! That is about me!" It will be much easier for you to sell your products.
6. Two-step advertising
The problem with most ads does not coincide with the customer's need, over 90% of ads. Regular ads sell only to one or two percent of potential customers. Imagine you saw a dry cleaning ad in the newspaper. But your suit is clean. Do you remember the name and coordinates of this company? What are the chances that when your suit gets dirty, you will go to this particular dry-cleaner?
Two-step advertising solves this problem. Instead of advertising dry cleaning services, promote the educational course "9 Practical Lessons on D&G Suit Care" and provide this information in exchange for the contacts of a potential client. Then you will be the only company that will be in touch with the client at a crucial moment when their suit requires cleaning.
7. Forget about the design, until you have the text ready!
No matter where you place your advertisements – in newspapers, in magazines, on TV, on the Internet – do not let designers dictate what to do and what not. This issue is particularly acute when creating websites and advertising in print media. The text sells, not design. And until you have a well-articulated marketing message for your target audience in text form – do not think about design.
The purpose of the design is to draw the reader's attention to the selling element — the text.
8. If you are advertising the thing you make money off, you are a lousy salesman
Have you ever had to drive past an IKEA banner advertising some small stuff for a penny and after a couple of hours you find yourself leaving the store with a cart full of unnecessary things? But the catch is you completely forgot that cheap little thing that initially lured you into IKEA.
Yes, IKEA advertises towels at production cost but earns well on bedside tables sold at high margins.
When you buy a printer, you make almost no profit for the printer manufacturer. But when you buy cartridges – they bathe in your money. Microsoft sells Xbox at a loss of over one hundred dollars, but the games are sold way above the initial cost mark. McDonald's advertises hamburgers almost at production cost, but every time you buy it, they offer you Coca-Cola, french fries and other high margin products.
Use some creativity.
9. Use strong headlines to draw attention to your advertising message
The primary purpose of the headline is to encourage the reader to read the text. Do not reinvent the wheel – model headlines of advertising texts that have already sold various goods and services for billions of dollars around the world.
Headlines like
"Only with us!",

"Only for you!",

"Excellent quality!",

"Autumn sale,"

"Come to us,"

"Lowest prices" and the like …
have long ceased to work. Try
"12 proven ways …",

"Secrets not many know about…",

"7 prohibited methods",

"A dark secret about …",

"The whole truth about …",

"Find out how .. … "
And look at the market reaction. Unless you try to sell scuba diving equipment for swimming in hot lava to Martians, the response will increase.
10. Use the offer one cannot refuse
Of the three possible ways to increase sales, attracting new customers is the most expensive.
Most advertisements suffer because there is no compelling reason for a potential client to become interested in your offer. If you cannot convincingly show why one should turn to you right now, instead of going to one of your competitors, you waste your money.
A good move is to build your sales so that you don't earn much on the first one. The purpose of the first sale is to "buy" a customer. Then, turning it into a regular customer, you can sell him much more, having received more profit.
11. Use the restrictions
"No deadline – no offer". Dan Kennedy
Your offer will work much worse without a limitation. If your potential client has the opportunity to postpone the decision, in most cases they will not buy from you. Such is human nature. The secret to the success of the restrictions is that they affect one of the most substantial feelings of a person — the fear of loss. The fear of losing the opportunity to buy at a low price and losing money, the fear of losing additional bonuses, etc.
The best way to make a client forget about your offer is to allow them to think and postpone the decision.
Do not give customers such an opportunity — set a deadline. When the customer sees how the discount decreases every day it stimulates sales. You can also word a limitation as "Only the first X buyers will get Y." Keep in mind: have a robust and logical explanation of why the quantity of goods is limited. Otherwise, people will not believe you.
As a rule of thumb, time limits work best. The deadline more than a week almost does not work. A period of 3–4 days works much better. But 24 hours deadlines are probably the best.
12. Use the call to action "now" in advertising
Do not flatter yourself, thinking that your potential client knows what action you expect from them in the next step of your marketing communication.
If they read your advertisement and see your phone number or address, it doesn't mean they will call you or come to your office. Tell your clients directly what to do. "Call now," "Fill out this coupon right now and send it within 24 hours to the address … to get a special bonus", "Order a free consultation now," "Go to our website, fill out the form and get your coupon to discount," and so on.
Try this method and see how the response changes.
13. Shift your advertising from the budgeting plane to the investment plane
Difficult? Everything is quite simple.
You need to know two critical metrics in your business:
customer acquisition cost (CAC)

and customer lifetime value (CLV/CLTV).
The first figure is made up of all expenses (including advertising) that you spent on attracting one new customer. The second figure shows how much money the average client has brought to you for the whole period of cooperation with you: from the moment of the first transaction to the last.
If you know that to attract one new client you need to spend $ 100, and you will earn $ 10,000 from one during the year, then advertising becomes a predictable and measurable way to attract customers and make a profit.
What do most small businesses do when sales plunge? They cut advertising expenses. That is because their advertising does not work. Instead, they do not know what kind of advertising works for them, and what doesn't.
In fact, during a recession, advertising costs need to increase. But only if your ads work and you know its ROI.
14. Sell benefits, not properties
"People buy things not for the sake of the things themselves, but for the sake of what these things give them." Dan Kennedy.
Many people know a holes-and-drills example from Kotler's marketing bible. When people buy a drill, they don't need the drill itself. They need holes in the wall. The result, not the tool.
Remember, once there were slide rulers and accounts figs? With the advent of electronic calculators, they disappeared from the market. It turned out that people do not need these tools. They need the ability to calculate quickly.
Virgin Airlines did not advertise flights, but a smooth transfer from point A to point B. Successful law firms do not sell legal advice; they sell peace of mind. Successful security systems vendors sell a sense of safety instead of cameras and alarms.
What are you selling?
15. Use testimonials
Testimonials from your happy customers significantly increase the conversion rate of any advertising message. People believe what other people say about you more than what you say about yourself.
Disney: "The best way to be successful in your progress is to make people tell others about you non-stop."

Dan Kennedy: "What others say about you will be 1000 times more credible to the public than what you say about yourself."
Reviews and testimonials are one of the fastest ways to gain credibility. Therefore, collect feedback, and do it systematically.
The main goal is to negate the common objections of customers. When you sell something face-to-face or by phone you have the opportunity to identify any complaints of a potential client: voiced, unspoken, false and real. Your advertising text does not have such an opportunity!
Therefore, ideally, for each type of objection, you should have a corresponding review.
16. Free PR in industry media
No matter what you sell, there are specialized media in your industry. These are usually magazines. That also includes newspapers, electronic publications, professional forums, and communities. Often, these publications have a lack of quality content. Therefore, if you send them your articles, reviews, studies, in many cases they will post your information for free. Moreover, some publications will even pay you for content.
Do not miss this excellent opportunity to announce your company is on the market now.
17. Give guarantees
If you do not give a 100% warranty for your product, then you are not 100% sure of it. But how to install this confidence in your potential customers, if you do not have such faith?
Usually, the warranty increases sales. Of course, guaranteeing a full refund is one of the best options. There are even cases when the company promises to return more money than the client spent on the purchase.
Of course, you will have customers who will buy your product and return it, taking advantage of your guarantee. But in most cases, the increase in profits due to guarantees surpasses losses many times.
Of course, there are markets where money back is impossible for objective reasons. But you still need to give some guarantee. For example, free maintenance and technical support for three years from the date of purchase. Think about what guarantees you can provide to customers in your business, and start offering them.
18. Stand out among the mass of "advertising noise."
If your ad in indistinguishable in the general ad-flow, then you will get average results, "like everyone else." Stand out! The more your advertising is different from others, the more chances it has to be noticed by your future customers.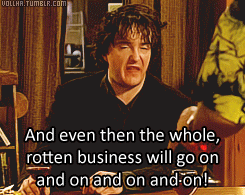 19. Speak about what bothers your customers
Most companies in advertising messages talk about themselves and their products. The fact that the company "Bells and Whistles Limited" founded in seventeen hundred is of no priority for the customer. Who cares if your production facilities located on the territory of 99 square kilometers?
And what about the worries of potential clients? Do you know what they are? Are you going to solve their issues? And how? Focus on what your potential customers care about and watch your sales grow.
20. Sell with emotions, not logic
"Dry" ads do not sell anything to anyone.
Even if you sell industrial equipment for oil companies, remember that it is people who make decisions to buy, not abstract companies. Besides, people with an exceptionally technical, analytical mind, who make decisions based only on logic, never occupy critical positions where the decision to buy happens. Completely different personalities take leadership. Even in the most "technical" businesses, when it comes to buying and selling, you encounter quite ordinary people who, like all normal people, are subject to emotions.
I will tell you an exciting story from Dan Kennedy about one person from a company that was involved in the supply of semiconductor devices for electronics manufacturers.
Just imagine the enormous price lists with endless lists of resistors, transistors, microcircuits, capacitors, full of technical characteristics and elaborate descriptions. That is a very dull, homogeneous and harsh market, where the buyer is only interested in price and, possibly, timely delivery. After completing a copywriting workshop with Dan, he sent out a sales letter to his potential clients, the title of which read: "69 things you can do after work when your head is completely free from anxious thoughts about whether your order will come tomorrow on time or not."
In the first paragraph of his three-page Sales Letter, he briefly described his vast production, round-the-clock order processing service, courier service, and guaranteed delivery dates.
The rest of the letter, as you guess, contained a list of those 69 ways to spend the evening with the manager, free from the above concerns. Some of them were funny, some were ordinary but enjoyable, some were provocative, and several of them were "weird." In the envelope with this letter lay their usual catalog of radio-electronic components, on which stood the blueprint "BORING, BUT NECESSARY."
Result? He sent out 100 letters, received 22 calls from intrigued customers, and received 18 orders from companies with which he had not worked before, each of which converted into a regular customer! That year, as a result of such mailing, he earned an additional $200,000.
Here is a small sketch to elaborate on this idea: Storytelling in advertising – skip a pushy ad copy and tell a story instead
21. Learn copywriting
Copywriting is not creating slogans, not writing content for websites or even a vivid description of the product. Copywriting is the art of writing commercial, advertising texts. The sales letter, which I described in the previous paragraph, was composed according to the rules of good copywriting.
Long commercial texts always work better than short promotional phrases. A long sales letter can replace face-to-face sales. Practicing personal sales, you can not talk face to face with hundreds or thousands of potential customers at the same time. Sales letters allow you to "clone" yourself. You can send it to an arbitrarily large list of recipients.
In the end, "there is not a single problem in the business that can not be solved with the help of a good sales letter" (one of the great copywriters).
To sum it up on small business marketing
I'd say overall plan on how to succeed depends on a few things:
Where are you now? Just starting or looking to expand?
What industry are you in? E.g., Google Ads yields no Return on Investment (ROI) in restaurant marketing because word of mouth rules the industry. While in dental marketing it works fantastic if done correctly.
How fierce is your competition etc
My name is Dmitrii. I am the founder of GRIN tech and lead most of its current projects. You can schedule a 30 minutes meeting with me here https://meet.intercom.com/dmitrii – let's talk about your objectives & how we can reach them. Partners for life at best, some free ideas at worst. What do you think?
Other articles related to Uncategorized
Like what you see?
GRIN tech is available for work.
Hire Us