King The Monk


Wordpress plugin to skyrocket

outreach and email subscribers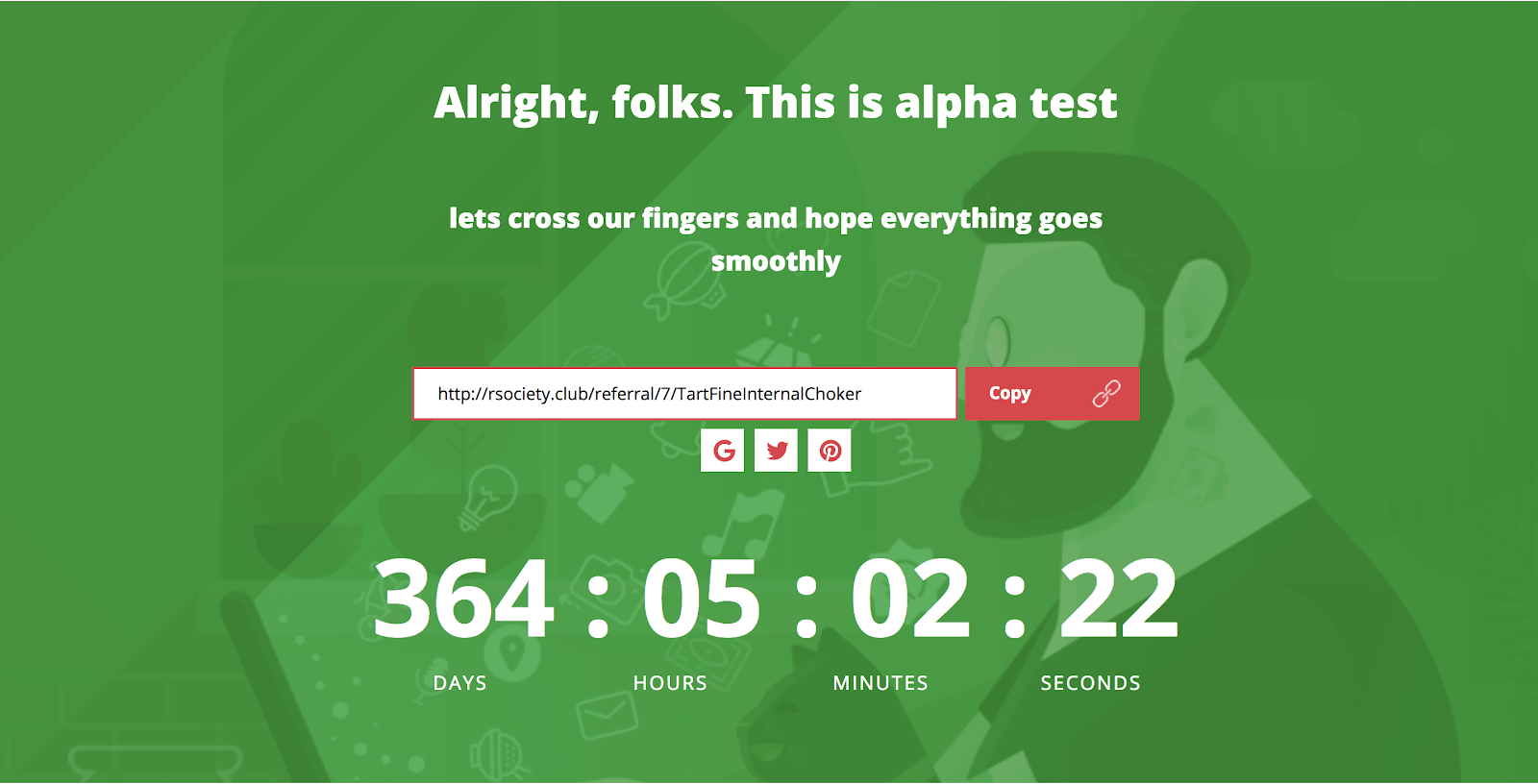 Set parameters & design
in wordpress admin
Pro Tip: Pick intriguing prizes and make it clear
to people what your campaign is all about
in the first 5 seconds.

Plan & execute
marketing campaign
Viral rate multiplier means nothing
if applied to nothing.

Users get rewarded for
milestones reached

The more friends they refer, the bigger the prize they earn. When people reach a specific number of referrals (milestone) they instantly winthe corresponding prize.

Grow your audience
virally
Is the most cost effective way to grow your audience by encouraging your visitors to share your giveaway. The more friends who enter the more entries they earn and more
emails for you. Yummy!
Can't deny that we love reccuring billing, but we love our customers even more than that.
That's right, you buy it once and get it for life! You'll be able to run all of the giveaways you want on WordPress without worrying
about additional costs.
Giveaway whatever
you like
You can giveaway an eBook, a Camera or even a retreat at your meditation center. Just upload a picture of the prize and enter a short description to let your users know what
they'reable to win.
We worked hard to provide maximum flexibility alongside with a design frame so your giveaway always looks sharp.
Optional
marketing & design help
GRIN tech team can help you to design even better landing page with custom graphics and illustrations, as well as manage a marketing campaign for you

5 fraud prevention mechanics
Our managers are always ready to answer your questions. You can call us at the weekends and at night.
Inspired by proven case study
See how your giveaway is going and compare it to past ones.