SEO Driven Affiliate Marketing
We see a pattern that GRIN Launcher best serves two needs of affiliate marketing:
Link building to drive organic traffic growth
One might think that in 2019 every major niche, especially in e-commerce space, is too saturated. Indeed, it is crowded but not hat competitive: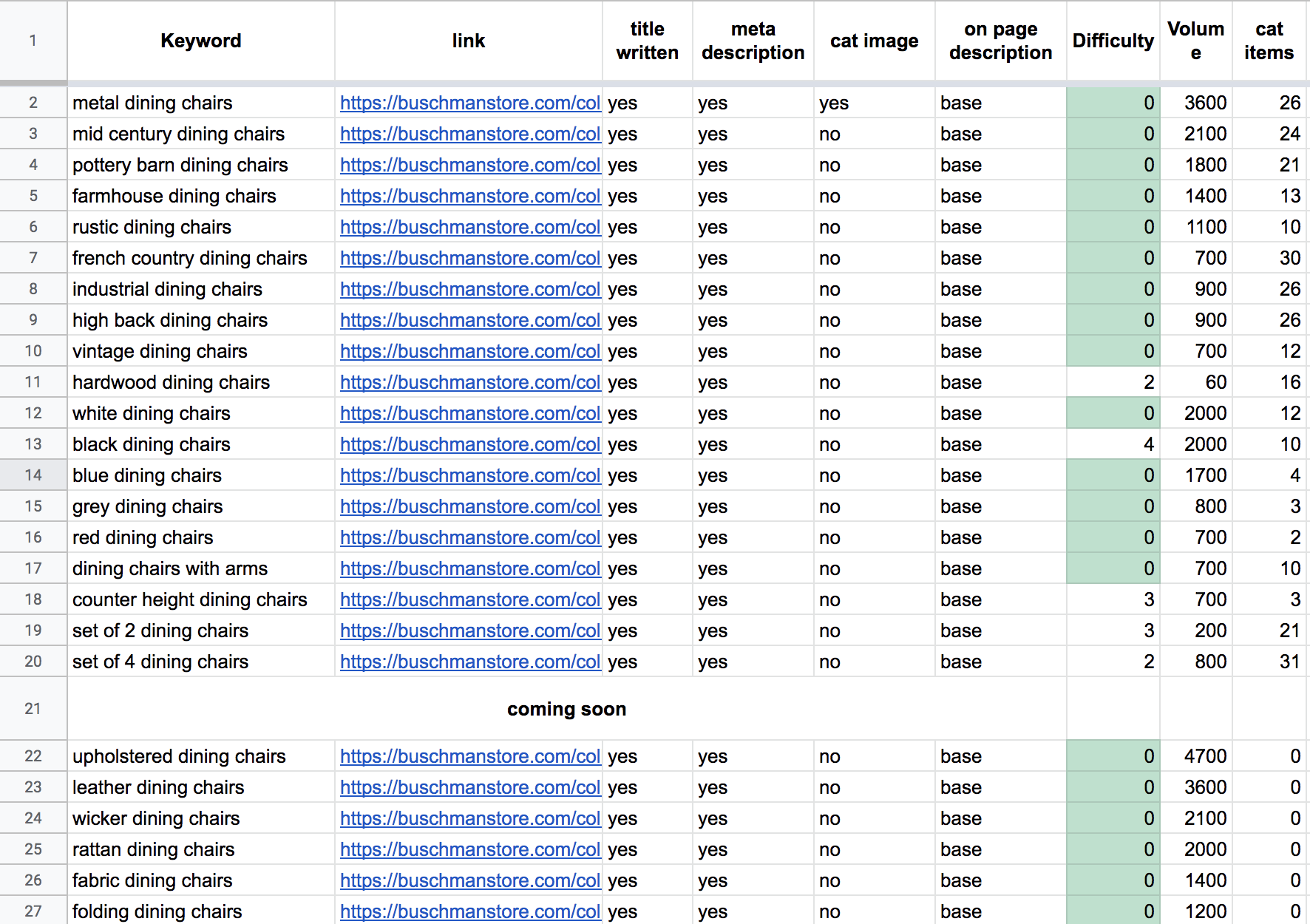 Keyword difficulty = 0 means that there are pages ranking on the first page of Google without a single backlink (also referred to as deep links as opposed to links pointing at homepage).
So identifying these opportunities, creating landing pages & placing sponsored posts on relevant media websites is a major growth point.
GRIN tech agency can help you with research & implementation, while Launcher's team will ensure there are media ready to publish sponsored content.
Affiliate program outreach
There are a few ways to find products and services to promote:
Affiliate platform that acts as an intermediary and will help with the demand part.
Affiliate agency that usually acts as an aggregator of affiliate platforms and will submit your offer to multiple platforms and handle the communication.
Pitch the right prospects yourself. At first, it might seem odd given the previous two options and indeed it is hard to implement, but it unlocks the opportunity to find direct (and more exclusive) relationships with advertisers directly.
GRIN Launcher can help you reach and establish connections with partners driving an immense growth. Basically, it is a form of lead generation, isn't it?
Transparent pricing & immense scale
For fast-growing tech companies, the key benefits of Launcher's offer are
Transparent pricing i.e. linear dependence between $$$ spend and live publications.
Immense scale i.e. at this point due to a mix of automation and human labor a single team can deliver around 1200 publications a month via Launcher's platform.
Get Started today to build an ever-growing buisness asset.
Done-for-you
Self-service