TENNIS DELIVERY project
This is a home page for constantly updated timeline on recent client project. Objectives are as following: showcase GRIN tech team expertise as ecommerce focused web solutions provider alongside with sharing insights for other industry professionals.
'TENNIS DELIVERY project'
Preamble and development
Valentine's primary business is logistics, so he got a nice idea how to sell tennis goods online without keeping inventory. So we parsed the whole catalog from largest EU store and prototyped online-store with over 5 000 items in 3 months.
Testing
First months of client project lifecycle GRIN tech spent building steady flow of orders with PPC and SEO acquisition channels.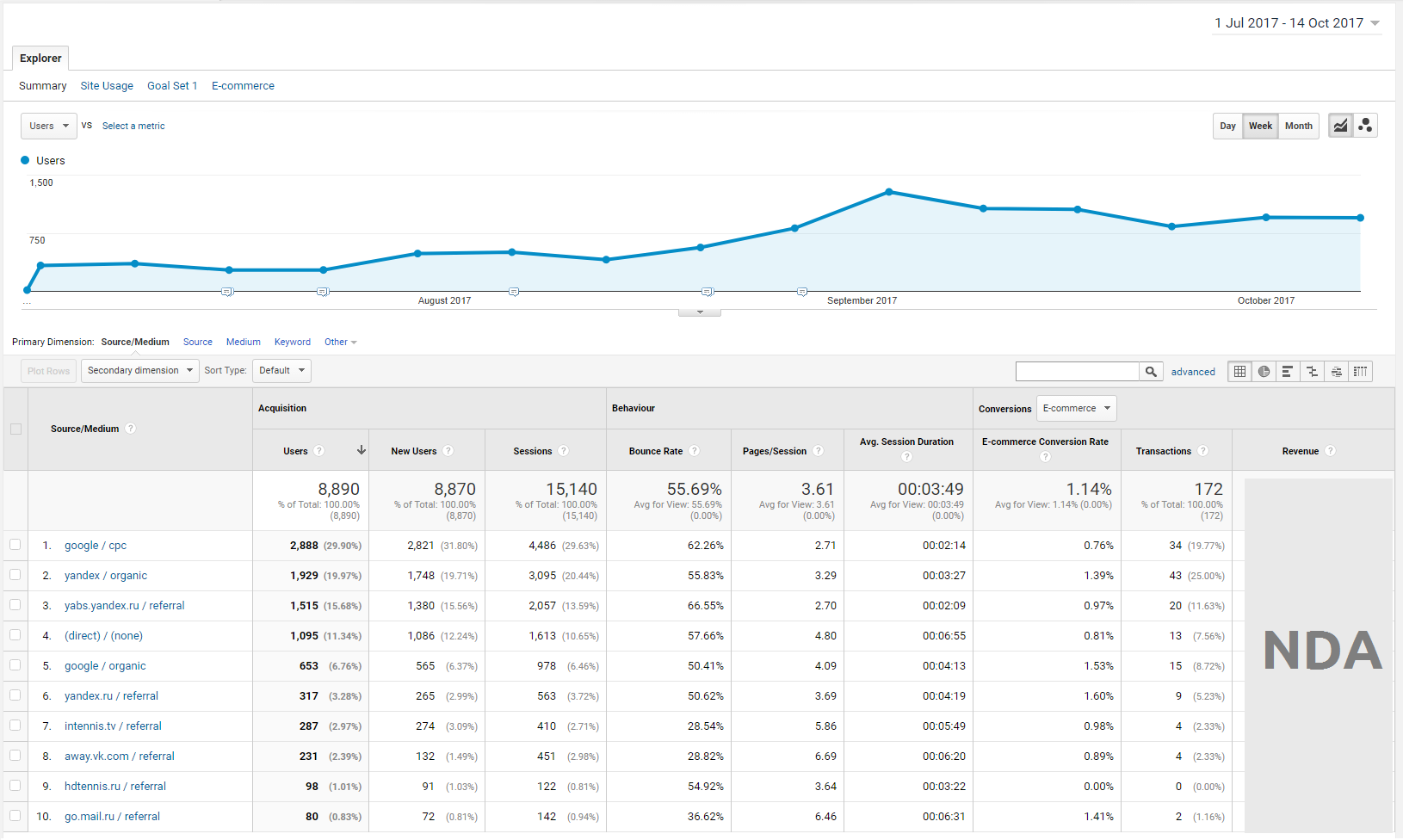 One thing old timers know but I still to see it online is that the exponential growth of sales is not always a good thing. Emerging businesses still have processes to test, logistics to tune and initial feedback from customers to proceed.
When first feedback from reality kicked in, following questions arose:
Improve communication with clients in order to lower return rate and get rid of questions like "when is my order coming" addressed to our support guy.
How to build an ecosystem to convert traffic better and boost return sales.
Solution to these two questions became a mid-term goal standing in a way of further growth via advertising budget increase, alongside with expansion into new niches with the same scheme.